Our Clients
Sister Phyllis McCracken, SSJ
President/CEO
Saint Mary's Home of Erie
---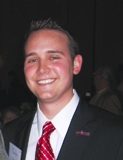 The people are friendly, professional and highly skilled. I appreciate your agile delivery of services.
Listen to the radio message from Perry Wood.
Click the play button below
Perry Wood
CEO Technology
Technology Council, NWPA
---

Your people, their competency and professionalism, they do their job well. Very accessible.
Gary Seib
Presbyterian Homes-Erie
---
We have been very pleased with our relationship with Szymanski Consulting, Inc. Our systems are extremely dependable and so have been the services of Szymanski.
Boetger & Associates
---

We are constantly looking for ways to improve our dental practice, today's dental patient is very sensitive to cutting edge improvements in dental materials and technology, as well as the delivery of information to them. Szymanski Consulting has always fulfilled our technology needs with fast, courteous service. When asked to research a new area of technology they have welcomed the challenge.
Joseph F.
Cervone, DMD
---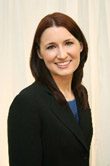 The National Alliance of Mental Illness (NAMI) of Erie County has utilized Szymanski Consulting for over five years. During that time, Szymanski Consulting has been an extremely helpful IT and computer support service. Non-profits, such as NAMI, are always working within a tight budget and we have been faced with a large influx of new community members who are using our services. It is very important for us to use current, fast technology to meet the increasing demand that we are facing, while still ensuring that the technology fits within our budget. It is also important for our hardware to work properly and be fixed quickly if a problem does occur. Szymanski's fast response times and affordable, excellent service has been instrumental in ensuring that our business operations run smoothly and efficiently. NAMI would recommend Szymanski Consulting to those looking for an IT and computer support service.
Denise L. Kolivoski
MBA, Executive Director
National Alliance on Mental Illness
---

Our IT team here at TEMCO have been working with Szymanski Consulting for over 15 years now and we do owe them a debt of gratitude for continuously assisting us and taking care of our company network on a regular basis as well as any emergencies that may arise. As our company's IT needs have grown, so too has our reliance on the Szymanski team for a variety of network and other IT solutions. They were there in the beginning development of our network, and continue to expand and upgrade our systems as needed. Our company is close to 100 years old – when I started here back in 1997, I had the first Windows based computer in the entire facility. Today, we have over 150 computers with over 250 end users continuously using our network with barely any downtime. Szymanski is a part of that success, and we look forward to many more years of service from their team.
Patti Schwarz
Data/Documentation Administrator
The Electric Materials Company
---

Szymanski Consulting has been providing IT services to our firm since 2007. We started using them because we were experiencing a significant amount of downtime in the office caused by IT problems in our office's peer to peer intranet. Szymanski converted us onto a Microsoft small business server system with capability for remote access servicing. Since this conversion, our IT problems have gone way down. The speedy responsiveness of the Szymanski team has also helped to get past any problem that might crop up with little time loss. Their services have made my office more efficient, and that helps our bottom line.
Adam J.
Trott Architect
---

In our business, reliability and dependability is a must. As a family dental practice, we need to have a dependable system, one that we can count on to not have issues. We were extremely happy with Szymanski Consulting. They were very knowledgeable with our system and software package. We love the fact that they are located in our community, that they are not just a person behind an 800 number – but an actual face. We love the rapid response and the patience that Szymanski Consulting has along with the ability to go above and beyond the call. Their promptness in response time is outstanding and our network stability has never been better. We highly recommend their services.
Dr. Mark Minichelli
DDS
---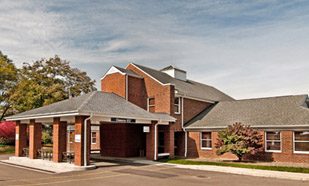 The Sight Center of Northwest Pennsylvania is a growing, not-for-profit organization whose goal is to be our community's primary resource for prevention of blindness and services to people who are visually impaired. In order to best serve our clients, we just don't have the resources for a full-time IT department. It is very time consuming to troubleshoot problems as they arise, let alone keep our systems updated!
Our partnership with Szymanski Consulting has allowed us to concentrate on our mission and leave the IT issues to the experts. The Szymanski team is able to keep our system up to date with the latest patches and updates. Should we ever have an immediate service need you can count on them to promptly resolve the issue. Not only is Szymanski Consulting a pleasure to work with, their knowledge and dedication to quality service allows us to continue dedicating as much of our time to the community as possible.
Daniel A Zimmer
Sight Center of Northwest PA
---

Szymanski consulting are always there when we need them. As a growing accounting firm practicing in Erie, Crawford & Chautauqua Counties., Gorzynski, Uglow & Farrell, P.C. believes in the value of relationships. The relationship we have with the Szymanski Team is invaluable. They partner with us as we plan our technology upgrades. Szymanski Consulting not only has the technical knowledge, their customer service is great. They require their employees to continuously be training on all things technical, from the latest in wireless hardware to the intricacies of Microsoft. In addition to being courteous and dependable, they go the extra mile to ensure our IT needs are met, if not exceeded.
Jim Gorzynski
Owner
Gorzynski, Uglow & Farrell, PC
---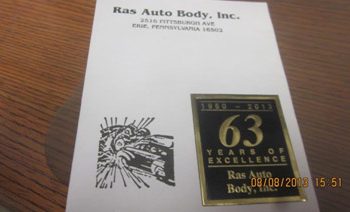 In today's world of technology it is so vital to have fast reliable computer system. At Ras Auto Body, we take pride in our work and everything we do. From Auto Collision Repair, Auto Detailing to Auto Painting we do it all when it comes to your vehicle. With our impeccable reputation in the area, it is imperative that our computer network be reliable.
Szymanski Consulting, was recommended to us by one of our clients. Upon meeting with the Szymanski Team, we were impressed with their knowledge and honesty. We have been working with the Szymanski team for several years. We get our questions answered quickly and typically we get service the same day. We always feel like we are a priority and not just a number in the line.
This year, they did a complete network upgrade. Szymanski's helped us understand our options and so that we could make intelligent decisions. We did not have to worry about anything. The upgrade was painless and we were thrilled with the process. The project was done without issue or delay and now our network is running great. Our computer system is worry-free.
Trust is very important in any relations and we trust what they are doing and so far have never been let down. We depend heavily on our computers, where there is a problem we know it will be fixed quickly which helps with employee productivity and profitability.
The Szymanski team treats us like people not an account. They always take the time to listen to the symptoms of our problem and understand how the problem is affecting us.
Just like Ras Auto Body, Szymanski's have an incredible reputation and refuse to let any of their services be less than satisfactory. They go above and beyond our expectations.
David Ras
Ras Auto Body
---

My experience with Szymanski Consulting has been very positive. They are knowledgeable, thorough, and very responsive. When I have a problem, I can always count on them to get it resolved in a reasonable amount of time. I have never had a bad experience in my dealings with Szymanski Consulting.
Susan Lehman
Northwestern School District
---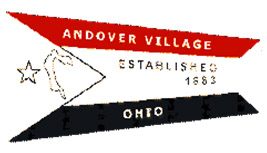 Szymanski Consulting has helped to bring Andover Village to the professional level that is very important to the daily operations of said village with their expertise and friendly staff.
Bernard M. Baranowski
Andover Village
---
---
---
---
---
How is your dental office different from others